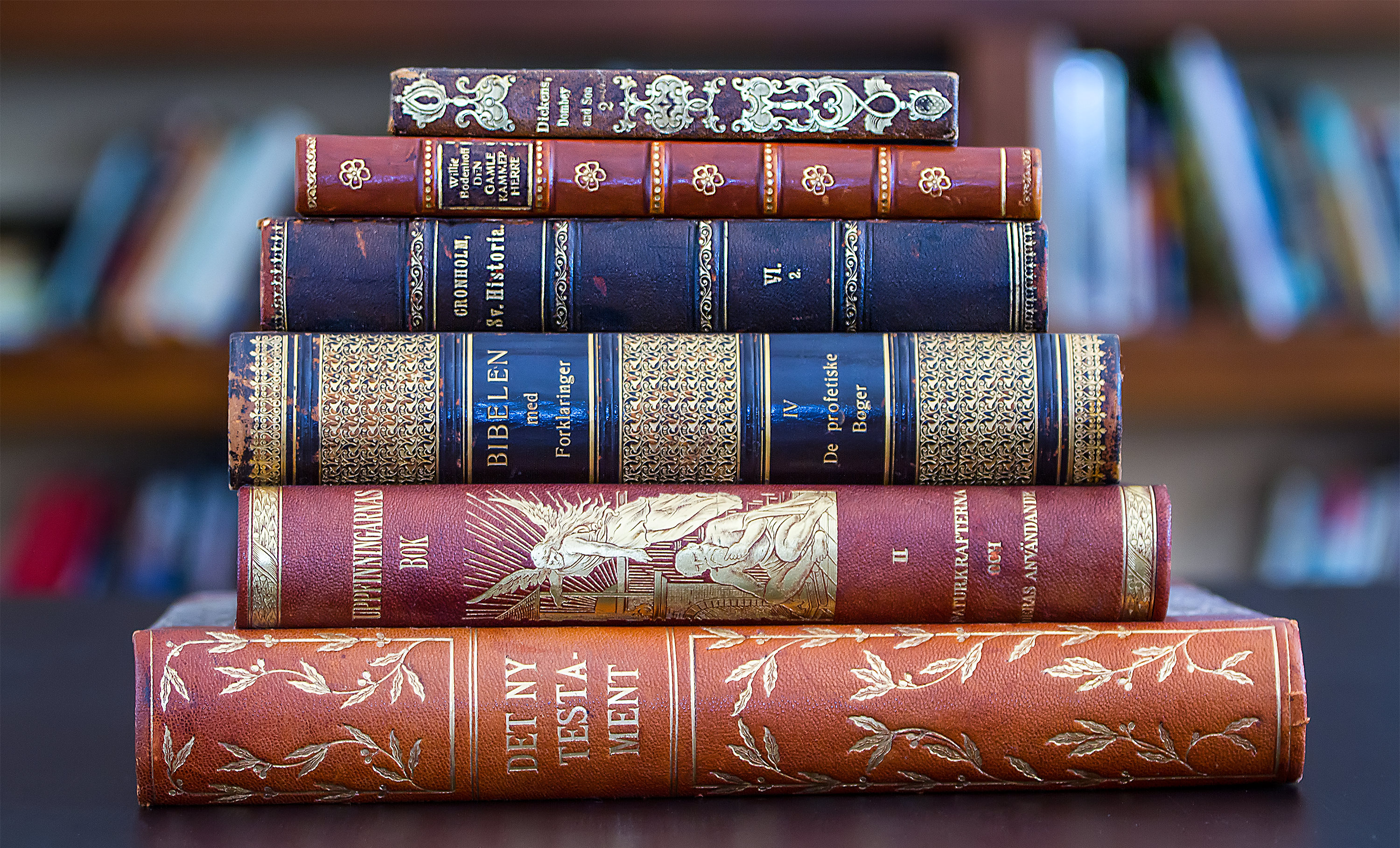 The possibilities for displaying Book Decor's vintage European books are ample, to say the least. There are many combinations of color, feel, and look that can make for complex and unique arrangements on a bookshelf which expresses an idea or a feeling that room needs to convey for comfort and class. Classically, libraries have had books uniformly lining a shelf, however, adding a personal touch between decorative books gives your home or office its own unique character. Photographs, knick knacks, small statues, and plants can all be used among books to create an attractive and desired look or feeling. 
Decorative books can be stacked along a stairway, on top of a piano, or used to raise the height of a lamp. Because Book Decor books come in a variety colors and sizes, you can create an entire wall of one color or separate the books by color to fit your room's needs. The exteriors of our European books have a visual language that conveys a plethora of ideas and feelings. How you arrange your books allows your room to communicate with the viewer how this setting should be experienced and interpreted.
In order to get the look and feel you desire, Book Decor offers a wide range of different types of books. For instance, our Medieval Collection features books that look like they might be found in a wizard's den and make excellent set dressing for movies and television. If you desire a more delicate and softer appearance for your setting, our Zen Collection offers a series of books with prolonged exposure to light that almost gives them a champagne appearance many find tranquil and relaxing. For a more modern yet vintage feel we also have Jewel Tone books which express more color and variety to a room. You can peruse our various collections of books or try out your own ideas and mix and match the various collections to suit your Book Decor needs.