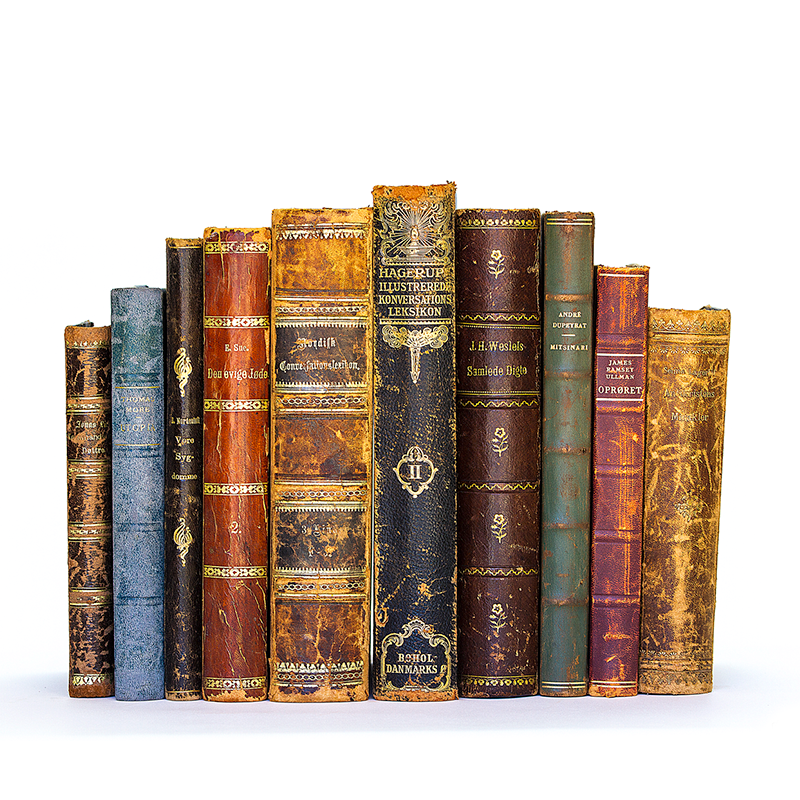 Medieval Collection
Price is per book. If you are purchasing for length: 9 books to a foot and 27 books to a yard. All pictures are representative of the style and quality of our books. You will not receive identical of those in the photos. Photo's of the exact book(s) are available before purchase, upon request.
---
Quick Overview
These vintage books are generally older; published from 1800 to 1930. They have aged in such a manner through exposure to the elements and time to make them appear as though they belong in a medieval castle or sorcerer's den. Their look is unique and this group of books has been used on the set of several movies and television series. These antique books may be in Danish, German or French languages.
For discounts to the trade,
please call (858)336-8370
or email sales@bookdecor.com for pricing.