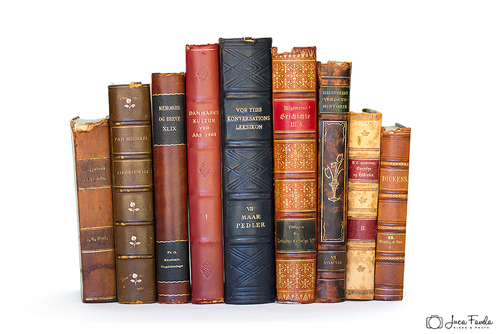 Less than Perfect
NOTE Price is per book. If you are purchasing for length: 9 books to a foot and 27 books to a yard.
All pictures are representative of the style and quality of our books. You will not receive identical of those in the photos. Photo's of the exact book(s) are available before purchase, upon request.

The antique Less than Perfect books do not quite meet our usual standards. These books have bits and pieces of the spine missing, maybe a small tear. However, none of these books are falling apart. When put together they look beautiful and it is only on closer inspection that it is noticeable that these books have been lovingly used over many years, and as such have developed that worn patina look that some find very desirable. These vintage books may come in Danish, French or German languages.
DISCOUNTS TO THE TRADE. Please call or email for pricing.