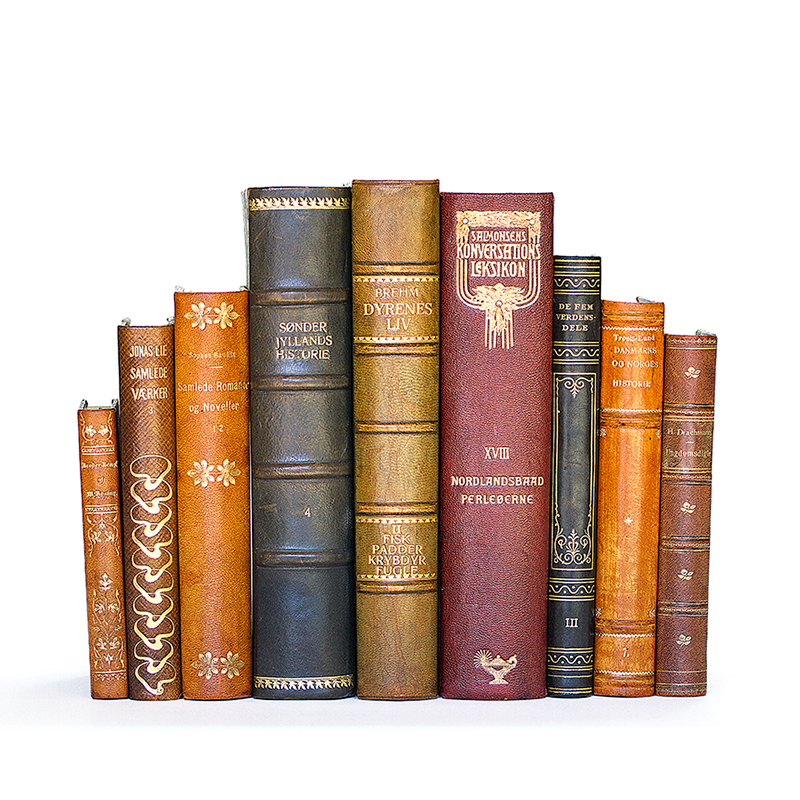 Designer Mix
Price is per book. If you are purchasing for length: 9 books to a foot and 27 books to a yard. All pictures are representative of the style and quality of our books. You will not receive identical of those in the photos. Photo's of the exact book(s) are available before purchase, upon request.
---
Quick Overview
Designer Mix is an older antique book, manufactured between 1800 and 1940's, and is a bit smaller than its counterpart in the Jewel Tones. They are exclusively in the Danish Language. Designer Mix comes in all the blonde tones such as honey, wheat, and fawn. These vintage books come in a variety of muted standard colors such as blue, green, and red. Because of the books age, the color is softer and more delicate. A Designer Mix book also has more details such as raised spines and gilding. They will very often have beautiful illustrations inside.
For discounts to the trade,
please call (858)336-8370
or email sales@bookdecor.com for pricing.