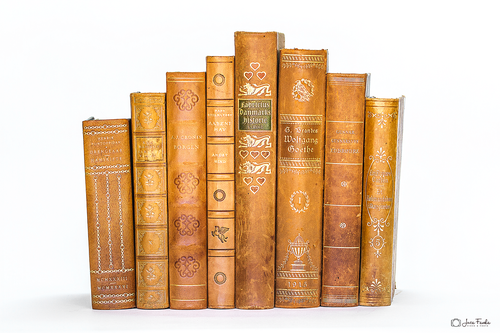 Zen
The Zen Collection, due to prolonged exposure to light, developed a very delicate and soft look. These books range from a light tan shade to a slightly darker tan and will add calmness to any decor. That is why we call them our Zen Collection. The books in this collection are manufactured between the late 1800's all the way until the 1960's. They are exclusively in the Danish Language.
Prices are per book. If you are purchasing for length, all of the collections measurements are the same for feet or yards: 9 books to a foot, and 27 books to a yard.
All pictures are representative of the style and quality of our books, you will not receive identical books of those in the photos.
DISCOUNTS TO THE TRADE. Please call or email for pricing.