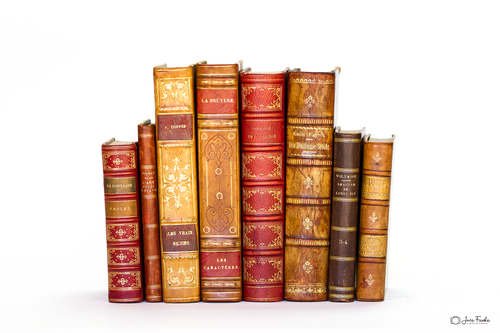 French
The French books are truly exquisite, with stunning craftsmanship and beautiful leather. These books are a real pleasure to look at and even if one does not read French, they are a pleasure to glance through as they contain pictures that are just lovely. They each are a small work of art and will grace and bookshelf, coffee table or nightstand. They are available in limited numbers.
Prices are per book. All pictures are representative of the style and quality of our books, you will not receive identical books of those in the photos.
DISCOUNTS TO THE TRADE. Please call or email for pricing.